Creating a kit that seeks to provide a set of tools to help the St. Louis community have a voice in visual form. Open Vote is a portable toolkit that enables people to create expressive posters to both encourage their peers to vote in the 2018 Midterm Elections and spark dialogue about American politics.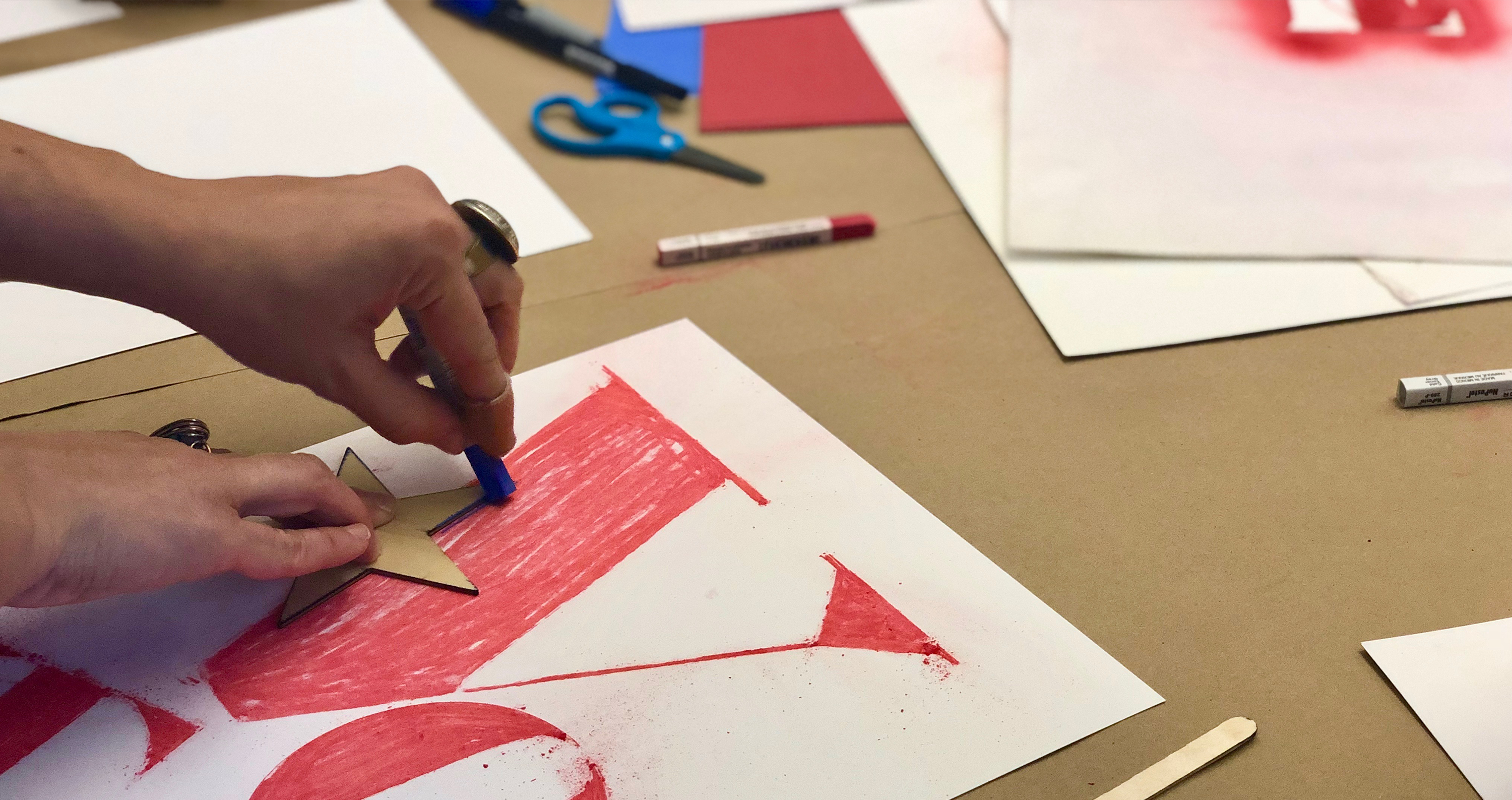 We found the 2018 Midterm Elections to be the perfect opportunity to test and prototype this idea ahead of the next Presidential election. We began by thinking through ways we could encourage dialogue amongst students and faculty members on campus, as well as members of the St. Louis community. Previously, student groups on campus had success with poster making events during the 2016 Presidential Election. With this in mind, we decided to focus the project on creating dialogue through visual assets, such as posters, stickers, etc.
To prototype our idea, we held a poster making session in collaboration with the
Sam Fox Office for Socially Engaged Practice
just a few weeks prior to the 2018 Midterm Elections. We gathered tons of materials, such as various markers, chalk pastels, stencils, stickers and more, for participants to use.

At the end of the event, we held an open dialogue and asked people how they felt about the activity—what worked well and what could be improved. Some people mentioned having poster making kits that focused on other political issues or materials in the kits that targeted specific political issues. This is an idea we hope to explore further as we continue to develop the kits. Overall, we found that the means of making something physical with a group of other individuals naturally sparks conversation and gives people space for creativity.