This book seeks to highlight the career of Dutch graphic designer, Karel Martens, his work and impact on design in the Netherlands. The text, originally published in Eye Magazine in 1993, was written by Robin Kinross.

The project was an exercise in balance. Since the book's content focuses on the work of Karel Martens and his career, I wanted the design to emulate his colorful, typographic style. At the same time, I wanted to incorporate my own style into the book and find a way to create a typographic system that was my own yet shared characteristics of Karel Marten's work.



Date completed
April 2018
Actual size

8 x 10.5 inches
Primary advisor
Audra Hubbell
Links
Fonts in Use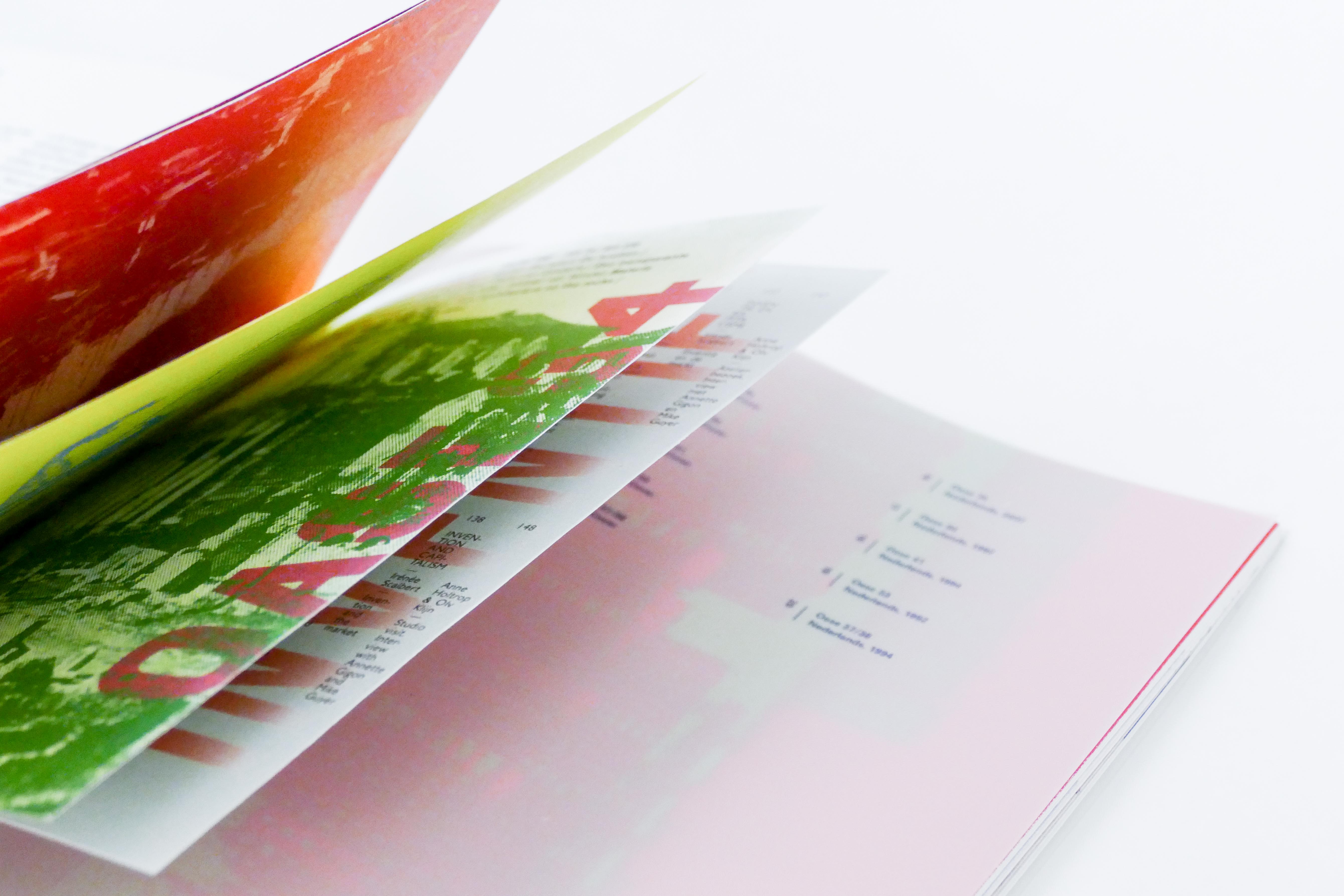 By sticking to the typographic system I established and use consistently throughout the book, I was able to incorporate a wide range of content while keeping the book's design cohesive. In developing the typographic system, I worked to establish a system that was both cohesive and also allowed for a lot of flexibility. To further highlight Marten's work, I kept much of his work in full-color while the rest of the book was primarily monotone.